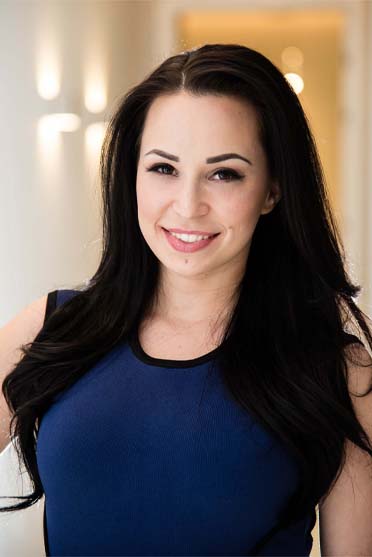 Marissa Harman
I founded the Harman Team a couple of years ago because I realized being an agent who specialized heavily in one area of the market that I wasn't serving my other clients in the best way possible. I didn't just want to be any other agent that run numbers and opened doors. I wanted to make sure each client whether they were a first time home buyer or a seasoned investor was getting the highest level of service I want associated with my name. So, I created a team of powerful agents who serve the niche market needs of many of my clientele. 
I'm a luxury high-rise residential and condo-hotel specialist. I was licensed as a real estate agent in October 2014 working first for Coldwell Banker and have since become a Broker-Associate at Luxe Estates & Lifestyles and have plans to open my own brokerage soon. 
I have lived in and/or sold at every high rise building and have cultivated relationships with owners and the HOA boards. I know the ends and out, back roads and ways around some of the biggest hang ups when buying or selling.
Since moving from the bustling City Center to the up and coming Arts District in 2015 I have expanded my business to include residential and commercial leasing, listings and sales in the downtown area. It has been an inspirational experience to be a part of the change to my neighborhood and watch a business birth from concept to opening it's doors. If you want to be a neighbor or open a business in the downtown area, I'd love to help!
Real Estate is my passion and I love what I do. What makes me different from other agents, is that I have cultivated relationships in my market which helps my buyers get better deals and my sellers reach a wider audience of buyers. I often speak frankly and I will tell you my honest opinion about a property or situation. Our market is moving and changing rapidly and I stay up to date with news to make sure I know what is going on in my city and how it will affect housing prices.
Just like you should be selective with your agent I'm selective with who I work with. If you think we might be the right fit please drop me a line or give me a call. I'd love to discuss our market and your property dreams!